Eine Mutter ist beste Freundin, Seelenverwandte, Trösterin, Freudespender, größter Unterstützer und Herzensmama zugleich – ein Geschenk des Himmels. Heute ist der perfekte Tag, um einfach mal danke zu sagen. Unsere Mütter in den Arm zu nehmen und ihr zu sagen, wie lieb wir sie doch haben. Die vergangenen zwei Wochen begleitete uns Glück auf der Dankbarkeitsreise unseren Mamis gegenüber, lest hier was unsere Teilnehmer so schrieben. Herzlichen Dank auch an unsere Fotomodels Eva & Mia.  
– JH & JK
A mother is a best friend, a soulmate, a consoler, a joy giver, biggest support and mother by heart at the same time – a gift from heaven. Today is the perfect day to say thank you. Embrace our mothers and tell her how much we love her. During the last two weeks Glück (happiness) accompanied us on our journey of thankfulness towards our mothers, read here what our participants wrote. Huge thanks to our foto models Eva & Mia.  
– JH & JK
---
Ist da auf der Welt eine größere Liebe als die der Mütter? Meine Mutter sagte eines Tages zu mir, dass für sie das Schlimmste wäre, würden wir Kinder vor ihr sterben. Wie mitgenommen ich sie jedes Mal sah, als sie wieder eine schreckliche Geschichte mitbekam, in der ein Kind oder Jugendlicher verstorben war. Dieser Schmerz ist kaum vorstellbar, hat man ihn nicht erlebt. Genauso die Liebe, die wir unseren Müttern zu verdanken haben, ist sie kaum in Worte zu fassen.
Genau wie eine Mutter sich ein Leben ohne ihre Kinder nicht vorstellen kann, können wir Kinder uns ein Leben schwer ohne Mutter vorstellen. Auch wenn es immer wieder zu Meinungsverschiedenheiten kommt, egal wie alt wir sind, oder wir so manches nicht verstehen, handeln unsere Mütter aus Liebe, weil sie sich sorgen und das Beste für uns wünschen.
Like a mother can't imagine a life without her children, we children hardly can imagine a life without out mothers. Even though over and over there will be differences of opinion, however how old we are, or so many things we won't understand, mothers act out of love, because they are concerned and wish the best for us.
Is there a bigger love than the one from mothers? One day my mother told me that for her would be the worst if we kids died before her. How affected I saw her every time she knew about a horrible story, in which a kid or youth died. This pain is hardly conceivable, if you haven't lived it. Similar to the love we owe our mothers can't be described in words.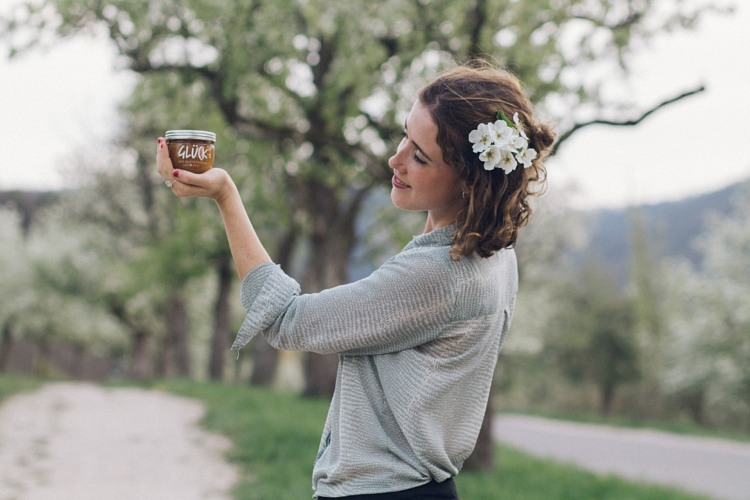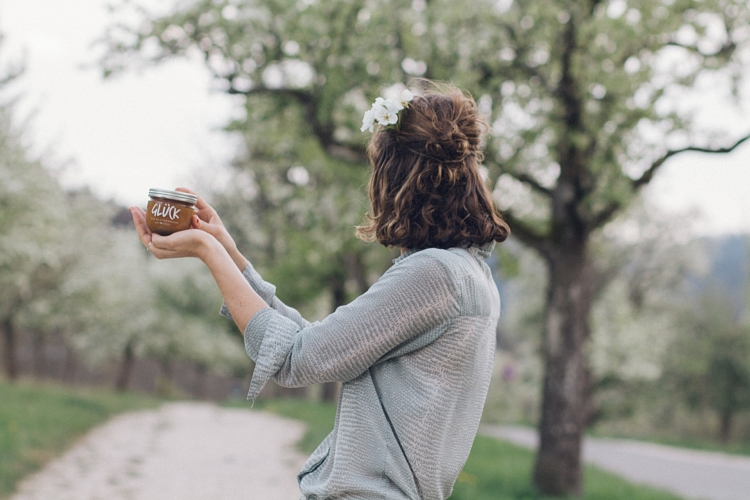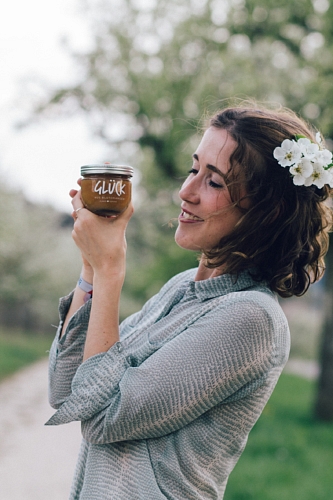 Meine Mama macht mich glücklich…
…weil sie mir immer ein Lächeln auf die Lippen zaubern kann.
…weil sie die inspirierendste Optimistin ist, die in jeder noch so verworrenen Situation oder Gegebenheit das Positive sieht und das Beste daraus mitnimmt
.. weil sie mich meinen Weg hat gehen lassen und bei allem hinter mir steht
…weil sie mich immer unterstützt (egal, was ich anstelle), alles Erdenkliche für mich tut und ich ihr wie einer besten Freundin alles erzählen kann.
…weil sie fürsorgliche Mama und beste Freundin in einer Person verkörpert und so unendlich liebevoll und geduldig ist
…weil sie immer wenn ich heimkomme meine ganzen Lieblingsgerichte für mich kocht und alles tut um mich glücklich zu machen
…weil sie mich immer bedingungslos unterstützt, weil sie spontan, kreativ und völlig selbstlos ist, weil wir super streiten, uns aber mindestens genauso gut wieder vertragen können, weil kein Monat und manchmal auch keine Woche vergeht, in der sie mir nicht wenigstens einen Postkartengruß schickt.
…weil sie immer darauf aufgepasst hat, dass ich eine Jacke anhatte. Sie immer meinen zweiten Schuh gefunden hat, die Geburtstage und Feiertage zu etwas Besonderem gemacht hat. Bei ihr Gerichte einfach immer besser schmeckten, als wenn ich sie nachkoche. Sie mein härtester Kritiker und meine beste Freundin ist, sie immer merkt, wenn ich eine Umarmung brauche, sie mich von Partys abgeholt hat, als ich total betrunken war und Papa nix gesagt hat, Sie alle meine Seiten kennt und mich trotzdem liebt!
…weil ich bedingungslos von ihr geliebt werde, mit all meinen Stärken und Schwächen und dass ich bei ihr einfach ich selbst sein kann.
…weil sie das beste Vorbild ist das man sich vorstellen kann, weil sie immer für mich da ist wenn ich sie brauche und weil sie mir zeigt was bedingungslose Liebe ist. Danke Mama, dass du in meinem Leben bist.
My mother makes me happy…
…because she can always make me smile.
…because she is an inspiring optimist who always sees the positive side even in the most chaotic situations and she always makes the best of it
…because she allowed me to go my own way and she supports me in every situation
…because she always supports me (it doesn't matter what I am doing), she goes to any lengths for me and I can tell her everything, she is like my best friend
…because she is provident mother and best friend in one person and because she is indefinitely loving and patient
…because she always prepares my favorite dishes when I am coming home and she does everything to make me happy
…because she supports me unconditionally, she is spontaneous, creative and so generous, because we fight but also make up again, because there is no month or sometimes even week where she does not send me a postcard with lovely words
…because she always took care that I wore a jacket. She always found my second shoe, she made my birthdays and holidays to special days. Because her dishes taste better than when I cook them. Because she is my hardest critic and my best friend, she always notices when I need a hug, because she fetched me from parties when I was totally drunk and she didn't tell my Dad. Because she knows every face of me and loves me anyway.
…because she loves me unconditionally with all my positive and negative sides and because I can always be myself when I am with her.
…because she is the best example that someone could wish, because she's always there for me whenever I need her and for showing me what it is to love unconditionally. Thank you mom for being in my life.