Wie schnell manchmal ein Jahr vorüber geht und man gar nicht weiß wo die Zeit eigentlich geblieben ist. Da hilft es sich einfach mal zurückzulehnen und Vergangenes Revue passieren zu lassen. Oft fällt einem dabei erst auf, wie viel man bereits erlebt hat und welche Erlebnisse zu den eindrücklichen und unvergesslichen geworden sind. Genau das wollen wir heute mit euch machen. Einen Rückblick und uns erinnern was bei from our Stories so passiert ist. Vor einem halben Jahr, im Oktober 2017 feierten wir das erste Jahr unserer Webseite und all die Begegnungen mit den Menschen, die Teil unseres Projektes sind. Heute ein halbes Jahr nach unserem Event, erinnern wir uns an die Feier und wollen die Eindrücke und Erinnerungen hier mit euch teilen. Diesen Artikel zieren Bilder des Events, unsere kommenden Pläne und Aktionen – viel Spaß wünschen wir euch dabei!  
– JH & JK
How fast sometimes a year goes by and you don't know where all the time has gone. Then it helps sometimes to just lean back and pass the past in review. Often one then just realizes, how much has happened and which experiences became the impressive and unforgettable ones. Exactly this is what we want to do with you today. A look back and remember what has happened at from our stories. Half a year ago, October 2017, we celebrated the first year of the website and all the beautiful encounters with people, who are part of the project. Today, half year later, we remember our event, remember the celebration and want to share impressions and memories here with you. This article contains pictures of the event, our upcoming plans and activities – we wish a lot of fun reading it! 
– JH & JK
---
Gemeinsam feierten wir diesen Tag im schönen Lost Weekend in Maxvorstadt in München. Ein Nachmittag, an den wir immer wieder gerne zurückdenken, da er geprägt war von starken Persönlichkeiten und herzlichen sowie inspirierenden Gesprächen und Worten.
Die Planung war spontan. Amina, die Frau von Gerhard und ich saßen eines Nachmittags zusammen in einem Café und erinnerten uns an seine Werke (Kunst- sowie Lebenswerke). So schien die Feier also die perfekte Gelegenheit uns zu erinnern – erinnern an die bisherigen Geschichten zum Glück, an all die Menschen die uns prägten, gemeinsam über das Glück zu sprechen und Menschen zusammenzubringen.
Together we celebrated this day at the beautiful Lost Weekend in Maxvorstadt, Munich. An afternoon, we really like to remember, because it was characterized by strong personalities and lovely as well as inspiring conversations and words.
The organization was spontaneously. Amina, the wife of Gerhard and I sat together one afternoon remembering his work (art and lifework). So this celebration seemed to be the perfect occasion to remember – remember the earlier stories, all the people that have shaped us, together talking about happiness and bringing people together.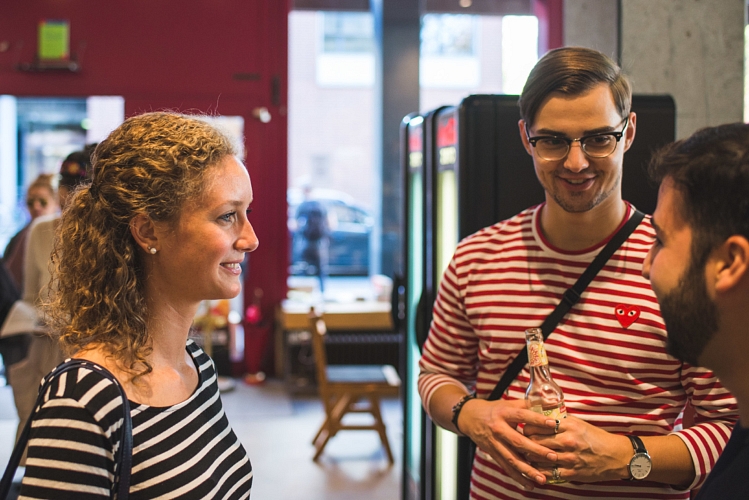 Wir lasen Ausschnitte aus der Geschichte von Gerhard, einige seiner Werke waren ausgestellt und Teilnehmer des Projekts, wie zum Beispiel Rene teilte seine Erfahrungen. Nun war es lange Zeit ruhiger geworden um from our stories. Für uns, das Team um dieses Herzensprojekt, standen Wochen und Monate des Umbruchs und der Veränderung im Fokus. Doch jetzt, nach einigen Neuanfängen und Aufbrüchen, können wir unserem Glücksblog wieder mit der Aufmerksamkeit widmen, die ihm gebührt. Von nun an, werden wir jeden ersten Sonntag des Monats eine Glücksgeschichte, oder einen Beitrag zum Glück aus dem Leben für euch verfassen.
We read extracts of Gerhard's story, some of his art work was displayed and participants of the projects, like Rene, shared his experience. The last months it has been a little quiet at from our stories. For us, the team of this heart project, weeks and months of upheaval and change have been a big part of our lives. But now, after some new beginnings and awakenings, we can give the attention to our happiness blog, which it deserves. From now on, every first Sunday of a new month we will share a happiness story, or an article about happiness from life for you.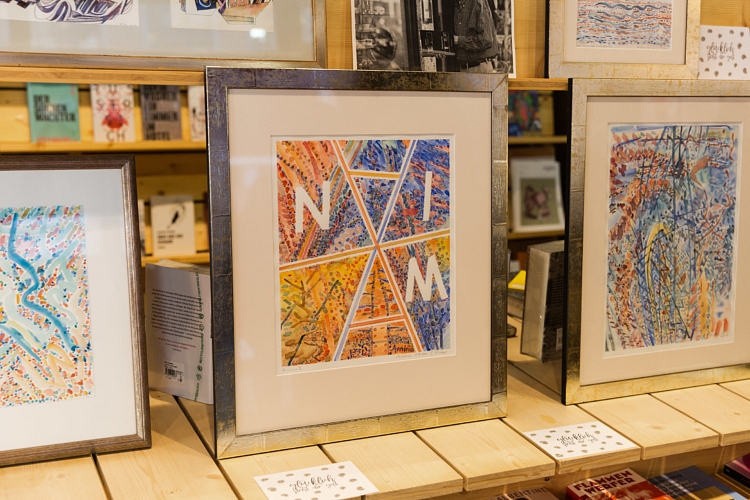 Dabei wollen wir auch einmal Danke sagen. Denn wir haben so viel positives Feedback an den Tagen und in den Wochen nach dem Event erhalten, dass für uns feststand, dass wir mit diesem Projekt genau das Richtige tun. Als es nun ruhiger um uns war, erreichten uns trotzdem immer wieder Nachrichten und vor allem Nachfragen, wann es nun weitergehen würde. Und die gute Nachricht lautet nun: Genau jetzt :)
Now we also want to take the opportunity to say thank you. Because we have received so much positive feedback throughout the last weeks and days after the event that it was certain for us that we just do the right thing with this project. As it was a little quiet around us, we nevertheless always received messages and especially requests, when we would continue. And the good news is: Right now :)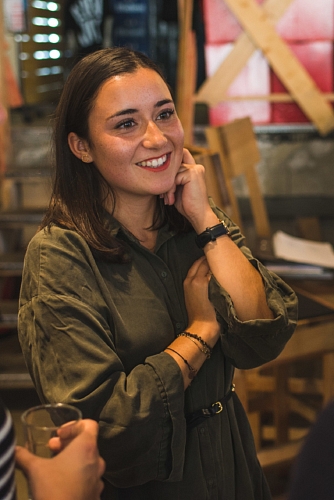 Der Charakter und die Message von from our stories bleibt, jedoch wird das Projekt nun nicht nur auf den Glücksgeschichten aufbauen, sondern um viele spannende Kooperationen und Events, die wir gerade schon für euch planen. Seid gespannt darauf!
Ein paar dieser Projekte dürfen wir euch heute bereits vorstellen:
Gemeinsam mit der Konrad-Adenauer-Stiftung gestalten wir Ende Juni 2018 in der Nähe von München ein Wochenendseminar namens "Das Glück und Wir. Die Verantwortung von Gesellschaft, Politik und Individuum."

Mit dem Autor und Psychologiestudenten Marvin Grabowski beschäftigen wir uns momentan zum Thema Glück innerhalb seines Buch "Early life crisis. Perspektiven nach dem Abi." Dabei erarbeiten wir gemeinsam mit ihm eine Dreifarbentheorie zum beruflichen Glück.

Zudem gestalten wir in Zusammenarbeit mit der Hochschule Reutlingen eine Lehrveranstaltung innerhalb des Ethik- und Nachhaltigkeitsprogrammes. Dabei sind die zentralen Aspekte Glück und Dankbarkeit

Außerdem nehmen wir an der Zusatzausbildung "Schulfach Glück" über die

 

Integration – Zukunftsperspektive für Kinder e.V. und das Fritz-Schubert-Institut im kommenden Schuljahr 2018/ 2019 teil und unterrichten an einer Münchner Schule
The character and message of from our stories stays the same, but now the project not only consists of happiness stories, but we have many interesting cooperations and events coming up, which we are planning at the moment. So stay tuned!
Some of the projects  we can already present you today:
Together with the Konrad-Adenauer scholarship we organize a weekend seminar close to Munich at the end of June 2018 called "Happiness and us. The responsibility of society, politics and the individual."

With the writer and psychology student Marvin Grabowski we follow up about happiness within his upcoming book "Early life crisis. Perspectives after high school graduation" Within this book we elaborate a three-color theory about professional happiness

Additionally, we are part of the ethics and sustainability program of Hochschule Reutlingen within a lecture. There the central aspects are happiness and gratefulness

Furthermore, we take part at an additional apprenticeship "school subject happiness" of Integration – Zukunftsperspektive für Kinder e.V. and the Fritz-Schubert-Institut in the upcoming school year 2018/ 2019 and will give classes at a high school in Munich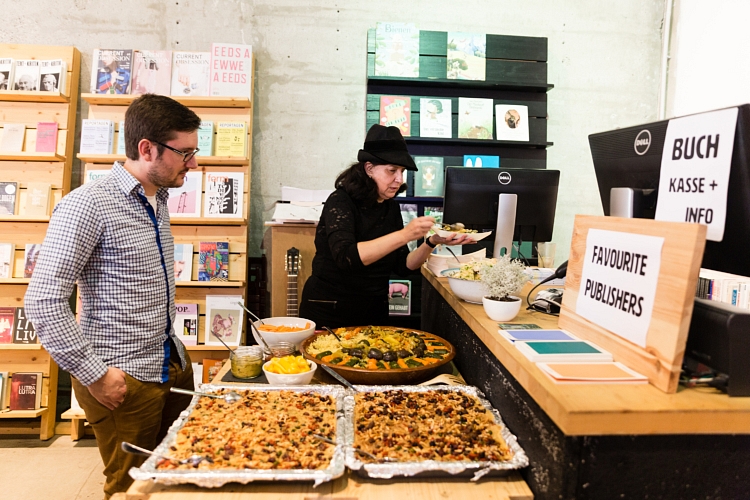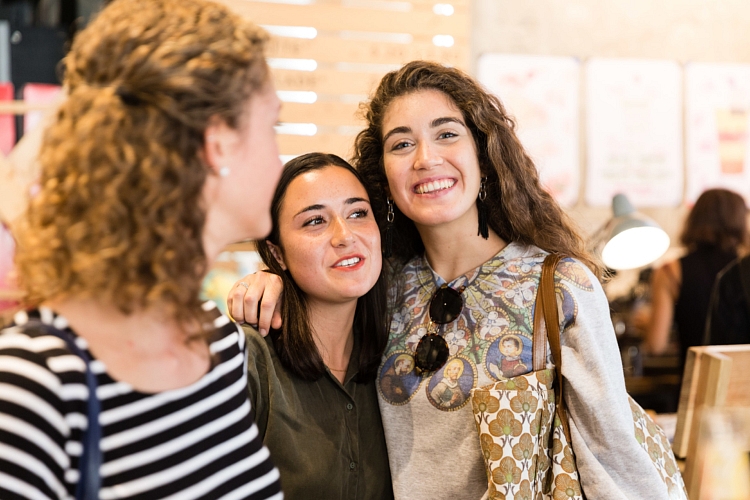 Bis dahin werden wir euch monatlich mit einem Blogartikel versorgen, ob Glücksgeschichte oder eigene Gedanken zum Thema, lasst euch überraschen!
Falls ihr Ideen oder Anregungen zum Thema oder zu from our stories habt, lasst es uns bitte jederzeit wissen. Wir freuen uns sehr über jegliches Feedback.
Euer from our stories-Team
Until then we will provide you with monthly blog articles, either with a happiness story or our other articles about happiness. Let us surprise you!
If you have any ideas or suggestions to the topic or to from our stories, please let us know anytime. We are looking forward to any feedback.
Your from our stories-team
---
PS: Ein ganz großes Dankeschön für die tollen Fotos an unserer Jahresfeier geht an unsere zwei talentierten Fotografen, die uns über das Event begleitet haben und die besonderen Momente für uns festhielten. Wollt ihr mehr von den beiden sehen, dann schaut auf ihren Seiten vorbei:
Francesco Giordano Facebook  & Instagram und Nick Ellenberger Instagram