Einer meiner besten Freunde seit vielen Jahren. Gemeinsam gingen wir durch Höhen und Tiefen – mit wundervollen Kreativmomenten und selbstgebastelten Jutebeuteln aber auch so manchen Durststrecken des Erwachsenwerdens. Nun sind es schon fast zehn Jahre und ich freue mich auf viele Weitere! 
– JH
One of my best friends for many years. Together we went through highs and lows – with wonderful creative moments with self-made jute bags but also with some hauls in the process of growing. Now it's already ten years and I am looking forward to many more. 
– JH
---
Was macht mich glücklich? Diese Frage ist eigentlich ganz einfach, allerdings wäre die Antwort wohl ziemlich lange, wenn ich die Frage mit allem, was mich bisher glücklich gemacht hat, beantworten würde. Deswegen möchte ich versuchen, alles zusammenzufassen – ihr habt ja auch alle nicht ewig Zeit!
What makes me happy? Actually this question is very easy, but the answer would be extremely long if I explained everything that has made me happy thus far in my life. I imagine you all don't have a ton of time, so I will try to sum it up simply.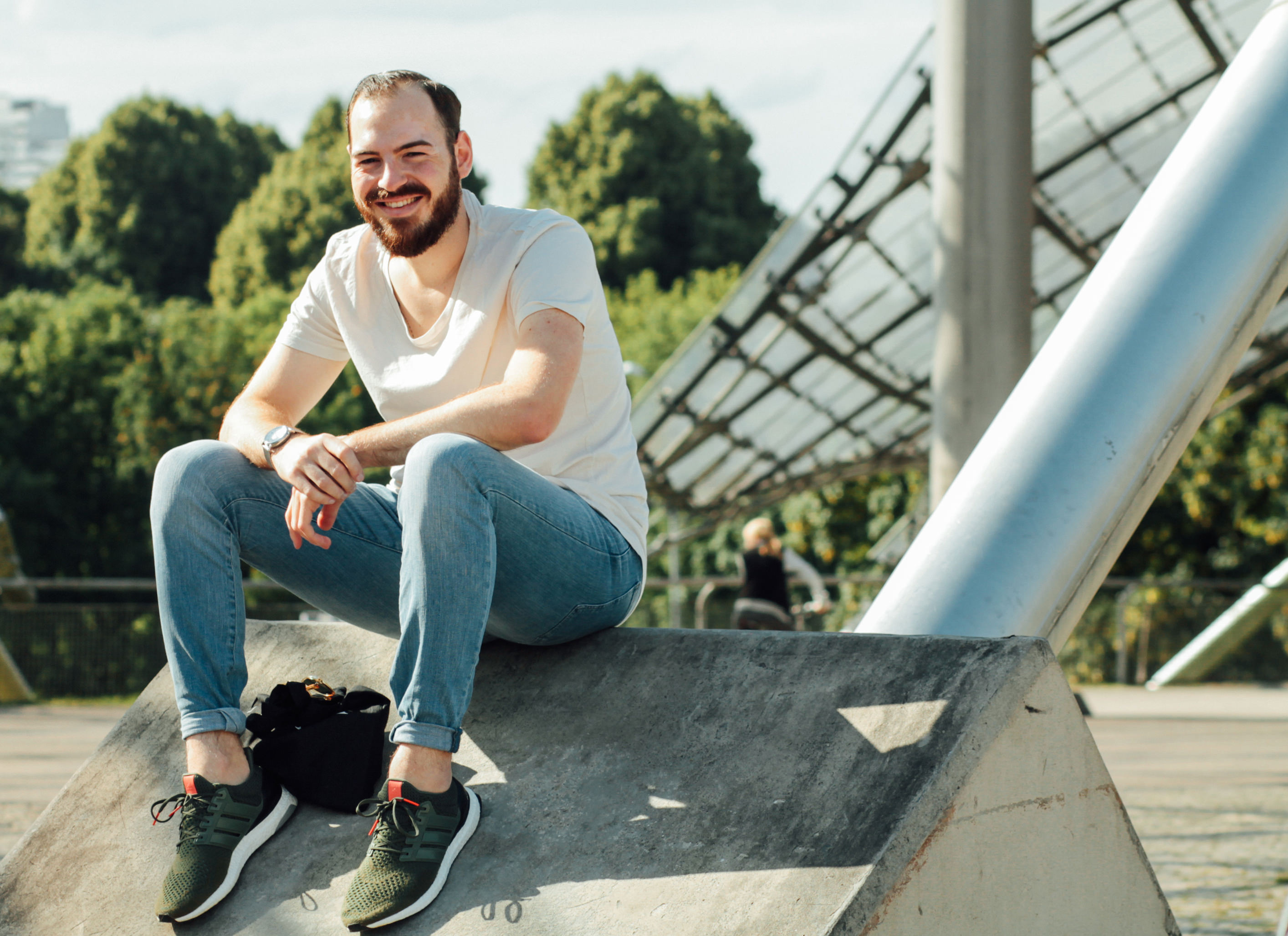 Glücklich bin ich nicht nur bei großen Momenten, manchmal machen mich gerade Kleinigkeiten besonders glücklich. Das kann eine Nachricht von jemandem, den man lange nicht gesehen hat, sein  oder von jemandem, der einem den ganzen Tag schreibt. Das kann ein kurzer Moment sein, wenn die Sonne durch die Wolken blinzelt  oder ein Wolkenbruch und der Regenbogen danach. Das kann ein perfektes Abendessen mit den Menschen, die man liebt, sein  oder eine fast abgebrannte Küche und die bestellte Pizza. Das kann das morgens neben meiner Freundin aufwachen sein  oder nach einer durchfeierten Nacht das Bett mit dem besten Freund zu teilen.
Mein Glück hat viele Gesichter, und die meisten sind genau gegensätzlich. Deswegen ist es so schwer, eine Antwort auf die Frage nach meinem Glück zu finden.
Eine Antwort kann ich auf die Frage nach meinem Glück aber geben – wenn ich mit den richtigen Menschen zusammen bin, dann bin ich manchmal auch der glücklichste Mensch auf der ganzen Welt. Und am liebsten teile ich dann dieses Glück mit allen um mich.
Not only big moments make me happy. In fact, especially small details make me even happier. This could be a message from someone I haven't seen for a while  or from someone I am constantly in touch with. It could be a short moment, in which the sun blinks through the clouds  or a witnessing a cloudburst and the rainbow that follows afterwards. It could be a perfect dinner with the people you love, or an almost burnt kitchen and the delivered pizza afterwards. It could be waking up next to my girlfriend in the morning, or sharing the bed with my best buddy after a party night.
My happiness has many different shades, and most of them are very contradictory. This is why it is very difficult to answer the question of my personal happiness.
But there is one answer I can give concerning my happiness – when I am with the right people, then sometimes I am the happiest person on earth. And preferably I share this happiness with the ones surrounding me.